Snails First Studio Album The Shell OUT NOW. Listen Here.
F*ck dude! Way to vomit all over the place. Coming in strong, the creator of Vomitstep has spoken. And by the way, Snails Album The Shell is available now. Listen here!
The magnitude of his music has evolved the movement VomitSquad and had sold out Red Rocks a few weeks back. With an amazing show, he unveiled more dates to his tour, stopping in New York. (Catch me there.) But one thing's for sure, this new album is going to tear sh*t up.
Vomitstep Creator Snails The Shell Tour Dates
Snails tour will literally vomit all over the place. Touring on select dates with Riot Ten, YOOKiE, Funtcase Krimer, Boogie T, Squnto and more to accompany him on his tour. Not all tour dates, obviously.  You can view his tour dates here.
Snails The Shell Album Review
The Shell album is Snails first fully loaded studio album. The studio album is heavily influenced by his sound Vonitstep. The album is a very climactic one, giving it's all in the production.
The energy in his new album is unimaginable. It closely resembles when you see him live. The placement of each song feels like a live set. The Shell brings that high caliber energy. To name a few, here are some you need to check out.
My Top 3 on Snails Album The Shell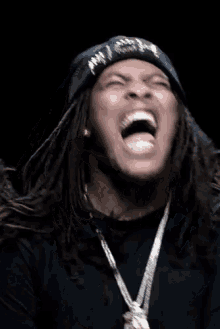 WFSU: Means WE F*CK SHIT UP, which they did. Waka Flaka and Snails collaborate in WFSU, which is badass, the song. Automatically, when you hear Waka Flaka, you know what's up. This is definitely going to be a club favorite. With the "F*ck shit up and then we leave," lyric, the gurgles intensify and just leave you pumped.
To The Grave: To be honest, you know the feeling of going into battle? Probably not but it's that emotion that this song gives. it pumps up your adrenaline and it's amazing. With the vocals of HYTYD and MAX.
Only Want U:  This one is my personal favorite. a perfect mix of melodic dubstep and harder dubstep. If you're into sappy love song's, you'd love this one. My personal favorite collaborates with Akyllia and NGHTMRE, which gives beautiful symmetry with Snails. The melodic feel is one of the slower songs until you hit the drop. The Vomitstep isn't as saturated in this song, it veers more into a mix of dubstep. You can definitely see accents in the album.
Overall, Snails Album The Shell is something worth checking out and if you never heard of Snails, I'm glad we gave you a proper introduction of The Vomitsquad creator. For his first studio album, it goes hard. It's filthy. It's raw and it's motherf*cking Snails.
You can purchase tickets here.
Also, don't dare forget to check our BRAND NEW EDM & Music Festival Gear on our Merch page!
Check out some unnecessary but EPIC, Festival Items for 2017 in this 2017 Festival Guide -> HERE