Twerk For Getter in Bury Me Feat Ghostemane
Twerk team, assemble.When Getter starts partnering with rappers, you know that sh*t goes hard. I've been following Getter since 2016. His collaboration with Ghostmane is the sh*t and if you haven't checked it out, step into Getter's world with Bury Me Feat Ghostemane.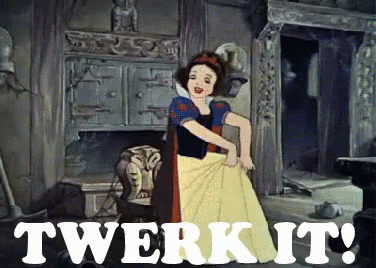 Bury Me Feat. Ghostemane Song Review
With his new tour, new music, you have to check out Bury Me. It's too good to pass up.
You probably know Getter by "Suh Duude". or maybe you know him by  Rip N Dip, Headsplitter or even when he turns up at his sets. Getter is a f*cking genius. Aside from the collaborations with his friend Nick Coletti, Getter is always pushing the barrier with music. From his rant on Instagram, he is pushing away from just being EDM based. He wants to touch each genre and make it his own. From collabs with underground rappers to his Terror Reed project(which his new song STORMIN THA GATEZ is filthy.), he's not just one genre and he has proved that.
Bury Me has a lot of shining qualities. Aside from me wanting to shake my ass, Ghostemanes vocals are just wild. The song displays the different direction Getter is going into. The lyrics are catchy and the strong 808 kick drum makes you want to bounce. 
They begin chanting "I don't want to sleep tonight." It gets pumped up. It's a song I can't stop listening to. If you want to catch Getter at a show near you, he just dropped "Getter's Big Mouth Tour". Tickets are available below.
What do you think of Bury me Feat Ghostemane? Comment below.
You can purchase tickets here.